Contract Logistics is defined as the comprehensive process from production to distribution at the final point of sale. This means that contract logistics is not simply the process of moving goods, but a far more comprehensive course of action that merges traditional logistics with supply chain management processes.
For more information about our Contract Logistic solutions, click here or email us here.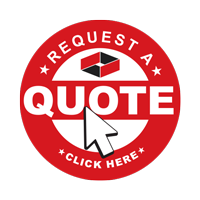 RTTs Contract Logistics' value proposition is to provide specialist material management and order fulfilment solutions. We target niche sectors where the focus is based on deep, relevant expertise in specialist order fulfilment, closed distribution and warehousing.
RTT recognises that while more sophisticated clients increasingly demand end-to-end supply chain solutions, our natural skill set is in specialist logistics, combined with an ability to seamlessly integrate with in-house clients, customer, or third party supply chain systems.
RTT Contract Logistics utilises a business model based on strong sales and operations partnerships, with complementary supply chain players, and smooth integration of acquisitions that strengthen our specialist logistics capabilities.
RTT Contract Logistics provides services internally and externally, where logistics management activities typically including, inbound and outbound transportation management, fleet management, warehousing, materials handling, order fulfillment, logistics network design, inventory control, supply and demand planning and management of third-party logistics services providers.